Our bespoke garden buildings are architect designed with your full involvement, before being manufactured with our trusted partners and suppliers, then brought to site and built by our experienced team. We oversee and complete the whole process, so no detail is left to chance.
The bespoke service we offer allows you to get involved as much or as little as you like after the initial design is agreed. Our clients often lead busy lives and we can support you with complete turn-key project management, meaning we take care of everything from the first designs right up until the moment you turn the key in the door.
Alternatively should you want to review your interior plan once the external construction is in place we can make amendments such as repositioning internal walls, fittings and electrical sockets as you wish. We pride ourselves on being able to accommodate your ideas and strive to keep communication open throughout the whole process.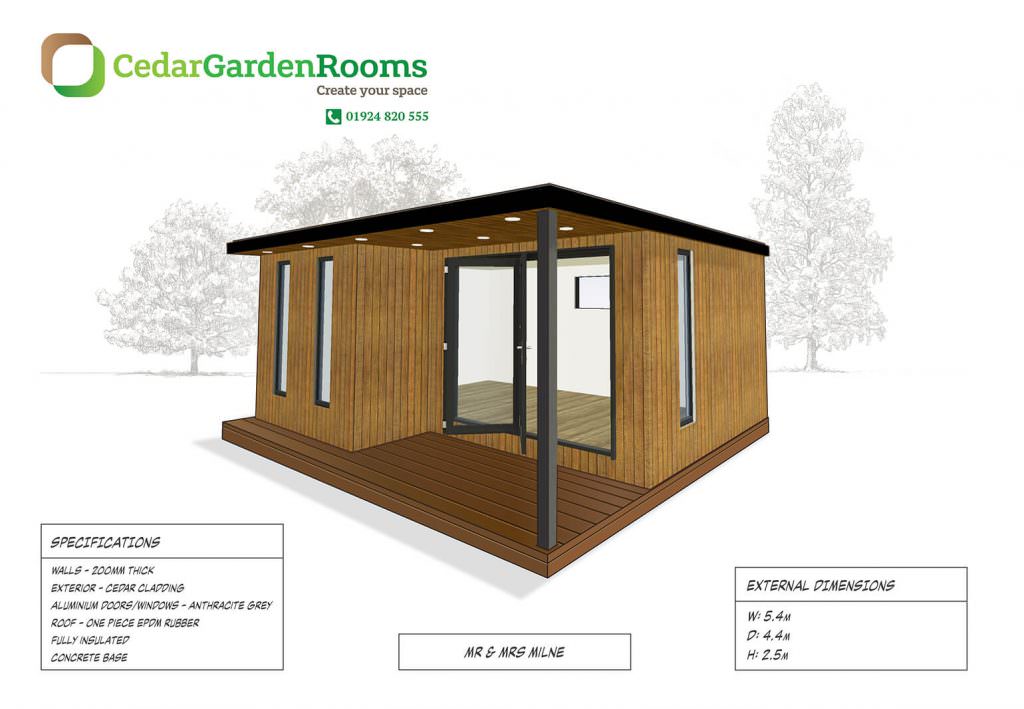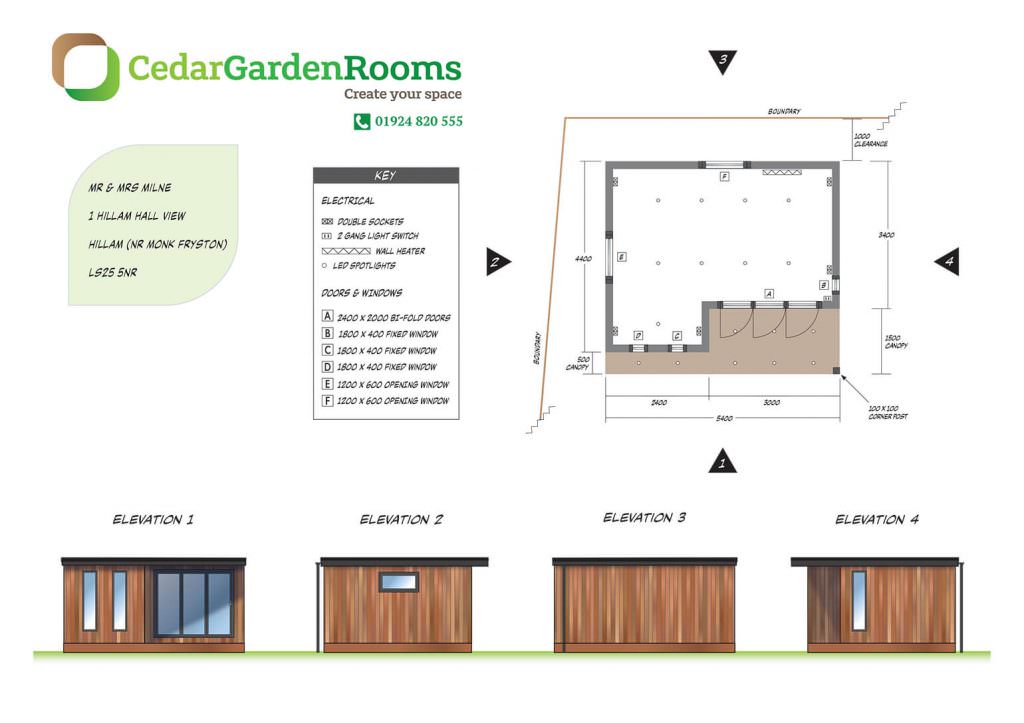 Our high specification garden rooms and summer houses are made from only the finest quality timber from sustainable sources. Our construction skills and the quality of our materials will ensure a garden room to last. You can rest assured too that our garden rooms are not modular – each project is built on site from the ground up and in accordance with the individual design and specifications of each room. It's our team of experienced garden room builders that ensure every aspect meets our quality assurances.
The walls, floors and ceilings of our garden rooms are all fully insulated to ensure maximum warmth and energy efficiency. This is complemented by the natural insulating properties of our Canadian cedar wood, meaning your summer house will be cosy and warm throughout the winter months too.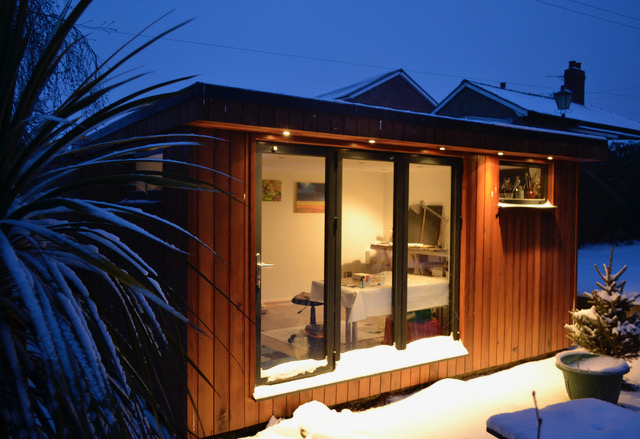 High quality fittings and finish
All the materials used in the construction of our garden rooms are of the highest possible quality and are sourced from leading suppliers for garden room builders all over Yorkshire.
'Express' bi-folding doors
"Express' bi-folding doors are supplied on all of our Garden Rooms as standard. Please see some examples below;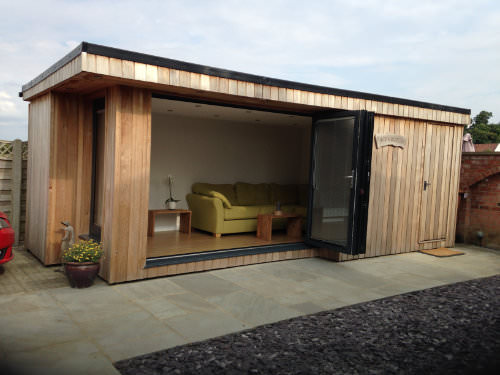 All garden buildings come with a fully plastered internal finish, skirting, door architrave, flooring, electrical sockets and lighting. When we invite you to inspect the finished room it will be fully completed and ready for you to start using straight away.
Additional Home Office Options
We are pleased to offer clients additional extras and options to enhance both the interior comfort of our garden rooms as well as the external appearance. In the past we have added under panelling to the external cedar to create a slatted effect as well as adding access ramps for wheelchair access.
We work with trusted partners in the areas of:
Flooring
Heating and cooling systems
Landscaping, paving and garden design
Telecoms & audio visual set up
Sound-proofing
Kitchen and bathroom installation
Throughout the whole process we keep lines of communication open, so if you have a new idea, or want something not already stated on our website, don't dismay. We are always keen to expand our expertise and give you the design you envisage. Just because it's not stated here doesn't mean it's not an option. Cedar Garden Rooms prides itself on being flexible while still providing a quality service.
With minimum disruption to your lives during the on going process, on completion, our experienced team of garden room builders will clear the site and your summer house and garden will be ready for you to enjoy.